Relatives
D.K Sapru (father)
Hemavathi (mother)
Priti Sapru Walia (sister)
Reema Rakesh Nath (sister)
Occupation(s)
TV Actor, Film Actor
Years Active
1979 - Present

Tej Sapru is an Indian tv and film actor and is a Son of D.K. Sapru, brother of Hindi and Punjabi actress, Priti Sapru who is a famous bollywood actor. He had acted in many hindi films and tv serials. He is most popularly known for Zee TV's Qubool Hai.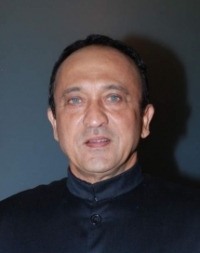 Ad blocker interference detected!
Wikia is a free-to-use site that makes money from advertising. We have a modified experience for viewers using ad blockers

Wikia is not accessible if you've made further modifications. Remove the custom ad blocker rule(s) and the page will load as expected.